Imaging products

As a leading manufacturer that supports the global photo-printing business, we offer products and services that meet the needs of the times, including the QSS Digital Series, which provides high-quality multifunctional printing services, and dry printers, which enable inkjet printing without chemicals. Our product range is extensive, including a wide variety of peripheral devices and optional software.
Incjet Printer Series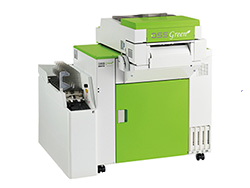 QSS Green
A versatile DRY minilab that features automatic duplex printing and is capable of producing an array of value-added products.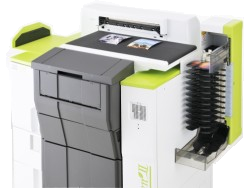 QSS Green II
A high capacity DRY minilab that produces a wide variety of high quality prints in sizes up to 12 x 36 inches. (305×914.4mm)
Silver halide Printer Series
QSS 38 Series
A high quality sliver halide minilab with a low total cost of ownership.

Read brochure>>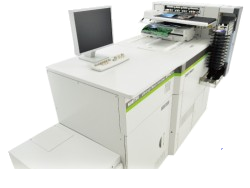 QSS 3801G
A silver halide minilab that has the perfect combination of quality, speed, and  cost performance.

Read brochure>>
Software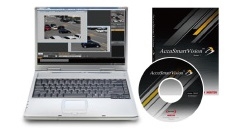 AccuSmart Vision
We are taking the cutting-edge technology we developed and refined as a leading manufacturer of photofinishing equipment, and putting it to good use in new developments. AccuSmart Vision, image clearing software for law enforcement/criminal investigation institutions, is one such new development. This proprietary software uses the top-notch image processing technology we developed in the photo industry to make security camera images clear. This helps to speed up investigations and it contributes to crime prevention.
Other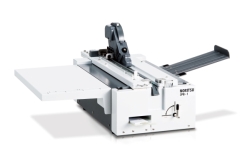 SPB-1
Easy-to-use compact design system "SPB-1" enables users to create a lay-flat type photobook with a small start-up cost. No electric power is required.