Exhibition
Sep. 14th, 2016 Press ReleaseExhibition
We will be participating in the exhibition, photokina 2016, in Cologne, Germany from September 20th to 25th, 2016.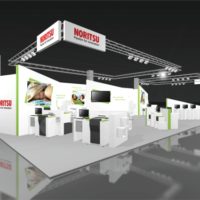 Mar. 25th, 2016 Exhibition
We exhibited the U.K.'s biggest picture & photo Exhibition " Photography Show" through our distributor PhotoXport which held in Birmingham, the U.K. from March 19, to 22, 2016.