Noritsu Precision Co., Ltd. releases high quality and high capacity Silver Halide printer "QSS-39 Series" in July 2018. Usability is as good as that of existing units. In addition, the QSS-39 Series is a budget saving unit as it saves approx. 18%(*1) of the power consumption compared with the conventional models. Our mission is to keep supplying Silver Halide printers continuously into the market, and the QSS-39 Series is our latest designed/developed model. We offer a variety of services as total solution with Noritsu's proprietary operation software "EZ Controller" and on-site/on-line order software "Smart Picture Creation".
*1:Calculated based on our criteria. The value is generated from comparison between QSS-3801G and QSS-3901G.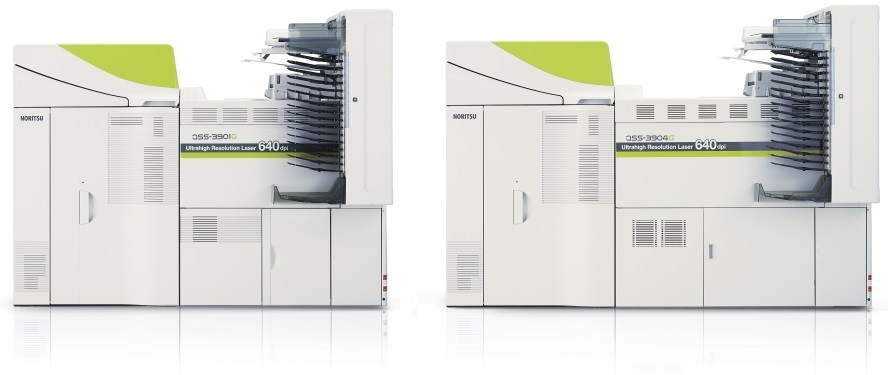 Product images for QSS-3901G (left) and QSS-3904G
<<Main features of QSS-39 Series>>
(1) High quality laser engine to meet the expectations of the discerning consumers
The digital laser engine produces high definition, high quality prints by using 640dpi in both main and sub scanning. Consumers can enjoy detailed and stunning prints.
By using Noritsu AccuSmart image processing technology, images are printed just as beautiful as your eyes catch visions. AccuSmart easily corrects any images and produces ultra high quality prints with simple operations. These technologies will surely fulfill the demand of discerning consumers.
*:AccuSmart is a technology included in separately sold operation software "EZ Controller".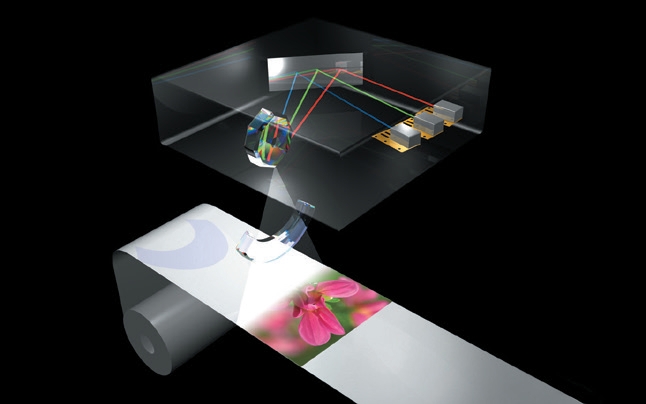 (2) Great processing capacity to meet large volume print orders
Processing capacity for 127x89mm print is approx.1,650 prints/hour for QSS-3901G and approx.2,250 prints/hour for QSS-3904G. We provide sufficient capacity to process large volume orders.

(3) Accepts various types of color photographic papers and processing solutions from different manufactures to offer versatility
Maximum processable print size is 305mm (width) and 914.4mm (advance length). The QSS-39 Series, in parallel with the conventional units, we offer flexibility to our customers as the printer supports various color photographic papers and processing solutions.

(4) Flexible features and options to improve productivity
<Auto setup print calibration>
Colorimeter built in the processor unit automatically calibrates the setup print. Therefore, there is no need for operator to conduct calibration work manually.
<Interrupted orders signified by LED lamp>
LED lamps on the order sorter unit are used to indicate which orders have been interrupted and which print trays the interrupted orders are in.
<Triple magazines / Quad magazines> (Factory option)
Replacing magazines every time you need to change print sizes can be a time-consuming task. With our optional products, you can eliminate the need for frequent magazine changes by loading 3 magazines with the triple magazine system or even 4 magazines with the quad magazine system.
<<Release date>>
QSS-39 series: We will start shipping in July, 2018.