When Noritsu founder Kanichi Nishimoto manufactured his first product in 1951, an automatic photo print washer that utilized the force of running water rather than the power of electricity, he started Noritsu Koki – which translates to Efficient Steel Machine.  Since then, the Noritsu brand has resonated worldwide, known for high quality leading edge technology. Mr. Nishimoto's legacy lives on in the Noritsu brand and his enthusiasm for the Imaging Industry is within all of us at Noritsu Koki.  
While the principal shareholder has changed our name to Noritsu Precision Co. Ltd, our passion and vision has not changed.  March 1 is our independence day. We depart on a new voyage by ourselves with the brand we are so proud of:  

As Mark twain said: "Twenty years from now you will be more disappointed by the things you didn't do than by the ones you did do. So throw off the bowlines. Sail away from the safe harbor. Catch the trade winds in your sails. Explore. Dream. Discover."
We throw off our bow lines this spring as we introduce to Imaging Retailers worldwide the first multi-platform kiosk software application for both Windows and Apple operating systems accompanied by a direct to EZ-Controller consumer print APP for Android and iOS.  We Sail to the Photokina trade show doubling our booth size and showcasing an exciting new product line for Noritsu WorldWide and our distributors.  We have explored and discovered new technologies that the imaging market, and most importantly our customers, are dreaming for.
Noritsu Precision Co. Ltd. has a goal that is consistent with Mr. Nishimoto's, which is to provide our customers with a comprehensive product line that meets their market needs. As President, I assure you our commitment is steadfast. Our vision is solid. Our goals are achievable. And, our colleagues are the best in the world. Please join me and celebrate March 1 as Noritsu Precision Co. Ltd's Independence Day. 
Noritsu Precision Co. Ltd.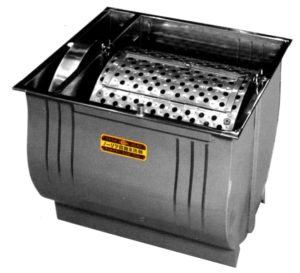 Noritsu's first efficient steel machine,
the automatic print washer.