We exhibited the U.K.'s biggest picture & photo Exhibition " Photography Show" through our distributor PhotoXport which held in Birmingham, the U.K. from March 19, to 22, 2016.
In this " Photography Show," our "QSS-Green" & "QSS-Green II" which corresponding to the various ink-jet sheet for business use had displayed
and our customer experienced real prints through our system.
As a result, there was the serious business talk from the visitor of approximately 70 companies during exhibition holding and had you interest in our products.
We will provide a various solutions in response to the needs of our customer of the world in future.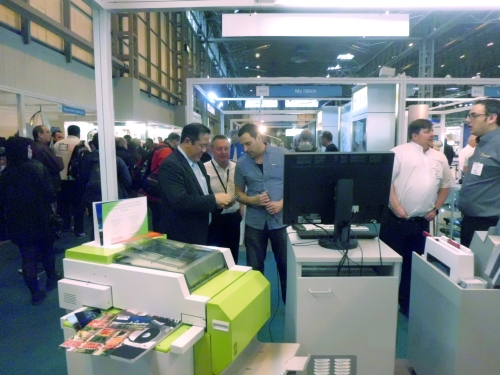 Mr. Fujimoto who is the president of Noritsu Precision Co. Ltd.
 explained to the customer our products.
Booth of Noritsu Precision Co. Ltd.
Noritsu Precision Co., Ltd.
E-mail: soumu@noritsu.com